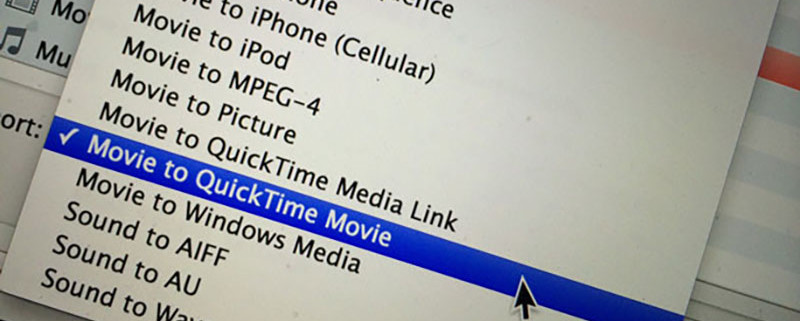 We're often asked to "convert video or film to a digital format".   This isn't quite as simple as many people think.   Digital formats vary greatly.   Codecs such as Quicktime, AVI, Windows Media, MPEG2, MP4, etc. all have their purpose in the digital world and they're constantly changing.   We at Retromedia keep our finger on the pulse of this confusing digital mayhem to help you make sense of it.
Up until recently most people have requested that their films, movies and videotapes be converted to DVD which is fairly simple and almost guaranteed to play on any PC, MAC or DVD player.   The problem is that DVDs are quickly going away and not being replaced by another physical medium.  Yes, Blu-ray discs have their place but have not been widely adopted as previous devices like DVD and VHS players and they too will meet with rapid obsolescence as everything moves to "the cloud" and streaming content.
So where does that leave the consumer?  You want to preserve and be certain of playing all your old home movies and videotapes now and long into the future so the big question is "what should you convert TO?"
Here are some questions for you to consider:
Do you want to watch your precious memories on a TV, a computer or both?
Are you planning on editing your footage now or in the future?  If so, what editing software will you be using?
Are you a Mac or PC person or both?
Will you want to share your footage with others either via Facebook, YouTube, Vimeo, or other media sharing sites or on a hard drive?
If you can answer any of these questions it will help us at Retromedia guide you through the digital conversion process much more easily.
We offer video capture, digital conversion and transcoding to most video codecs/file types (Quicktime/.mov, ProRes, mp4, H.264, Mpeg2, AVI, Windows Media/.wmv, Uncompressed, etc.), all ideal for editing your own videos in programs like iMovie, Final Cut Pro, FCPX, Adobe Premiere, Avid, Vegas and others.   We can even edit footage for you.   If you're not sure we'd be happy to capture a test file for you and send it to you privately through an online FTP site so you can test the file to see if it's acceptable for your purposes.
As we like to say, "it's the wild, wild digital west" and there's no clear cut hard and fast answer to "the best digital conversion solution" so we'll work closely with each customer to help guide them through it.
Digital conversion services starts at $25/hr
Services include:
Capturing most videotape formats to digital files
Capturing 8mm, Super8 and 16mm film to digital files
Extracting/Offloading video from mobile devices (iPhones, iPads, etc.)
Transcoding files from one type to another
Backing up files to external hard drives or to remote servers/ftp sites.
Consulting on archiving and best solutions and practice for storage and retrieval.
Prices are subject to change without notice